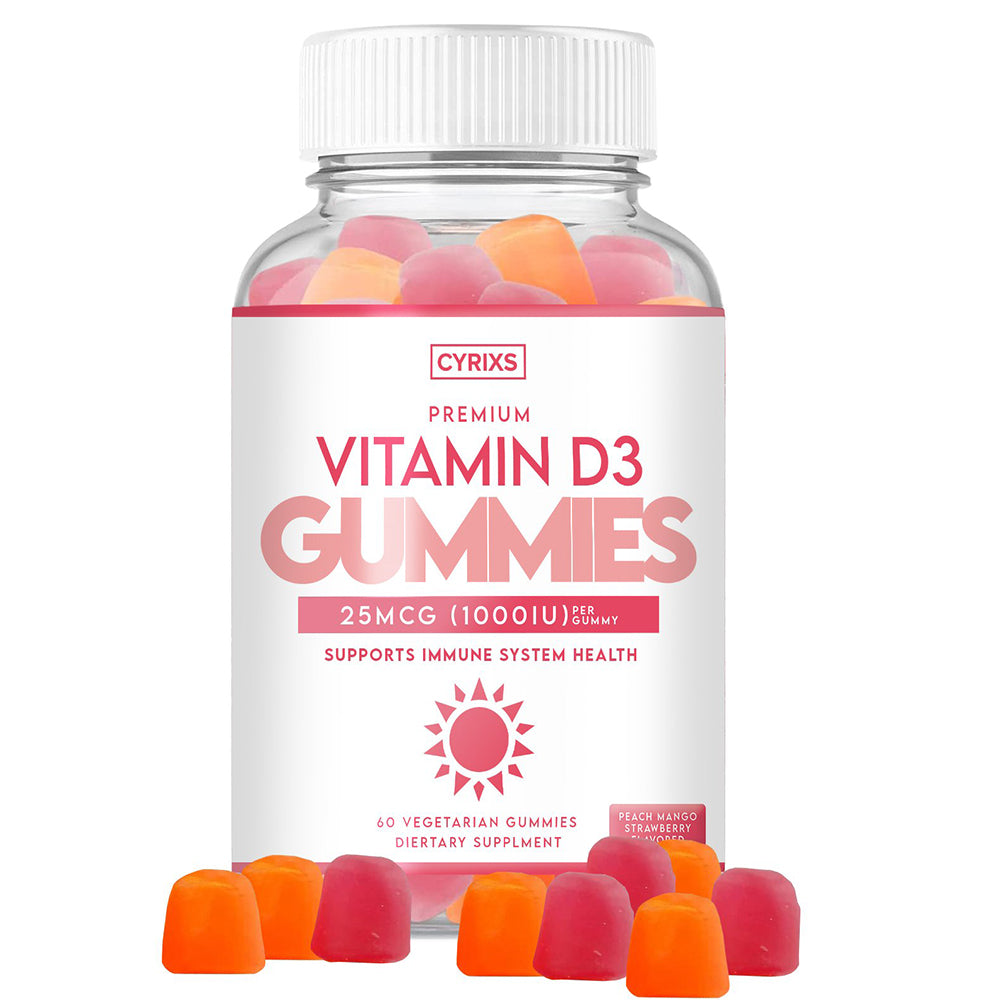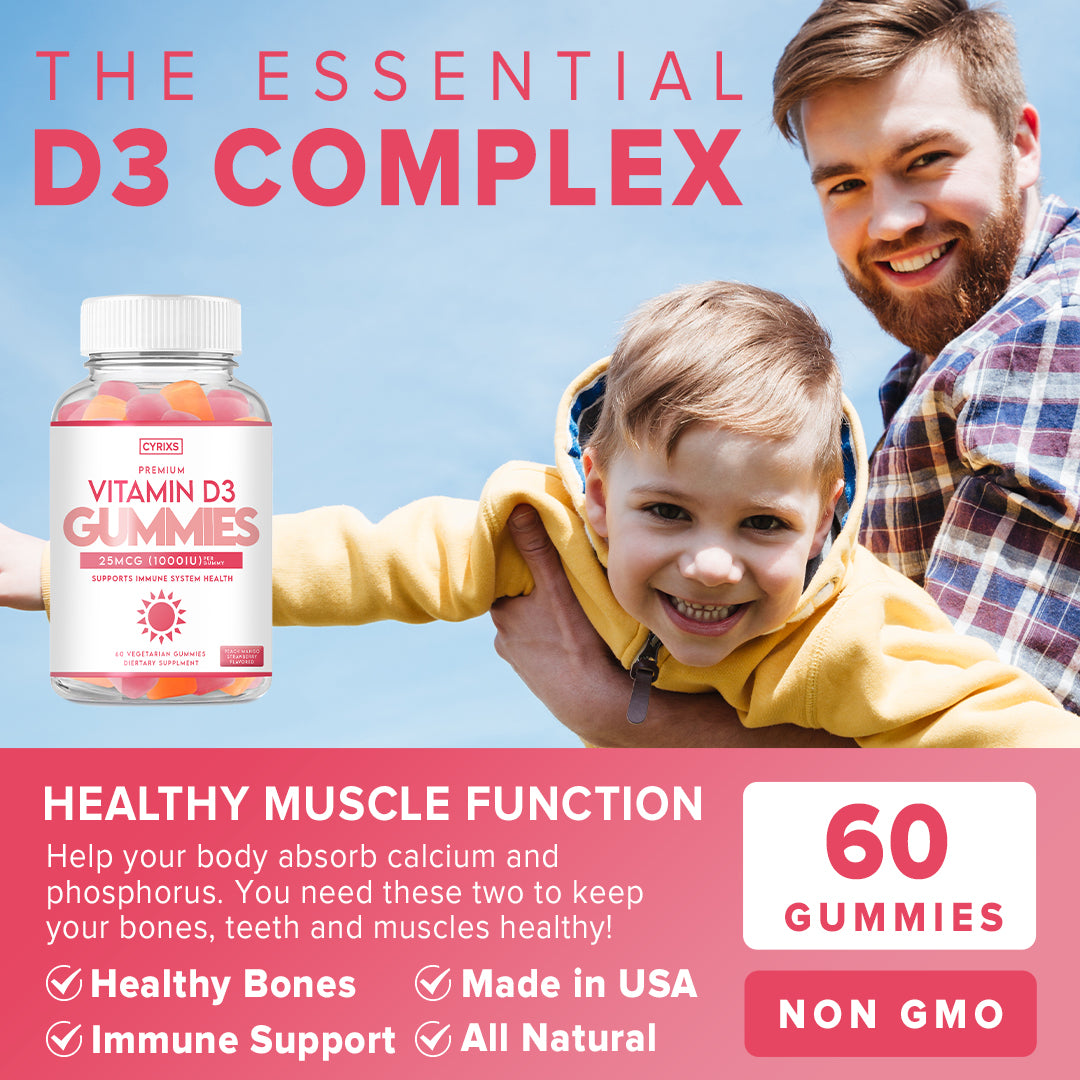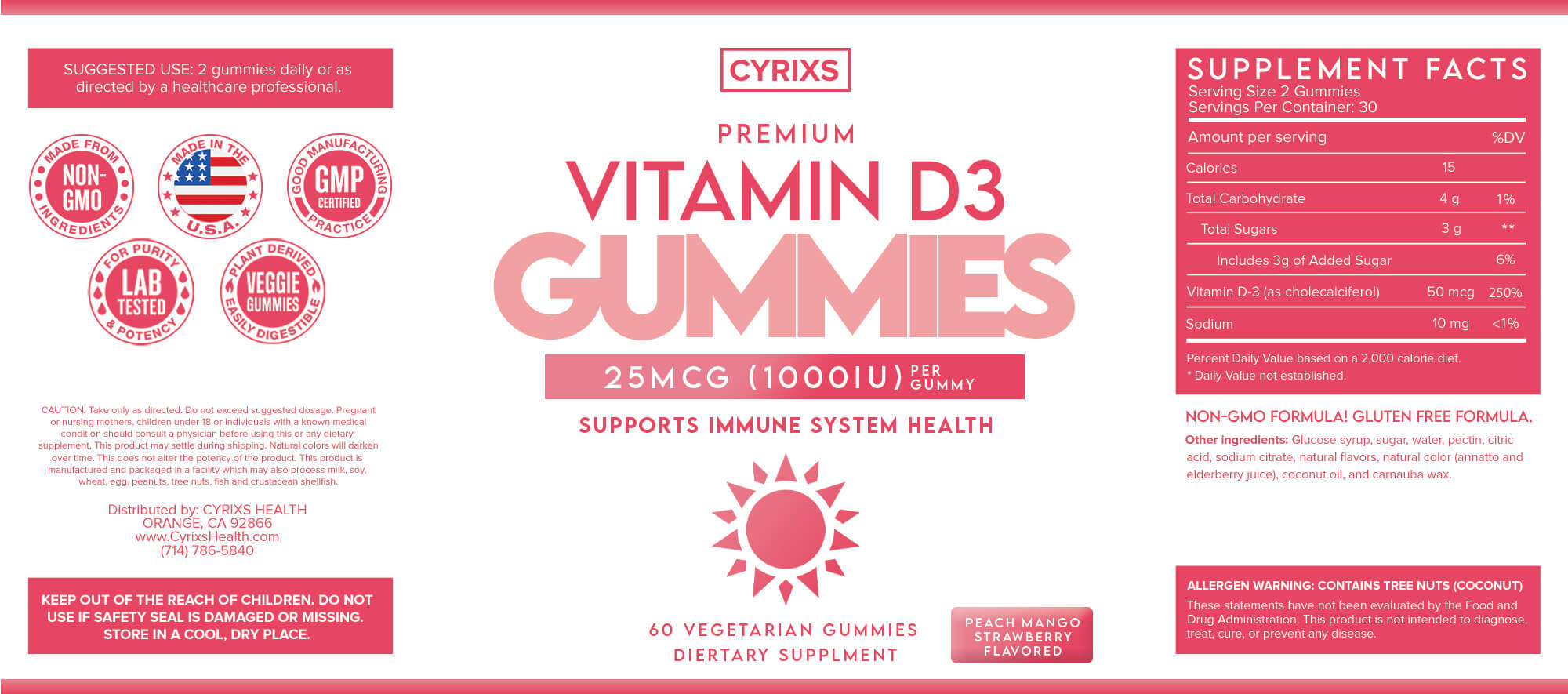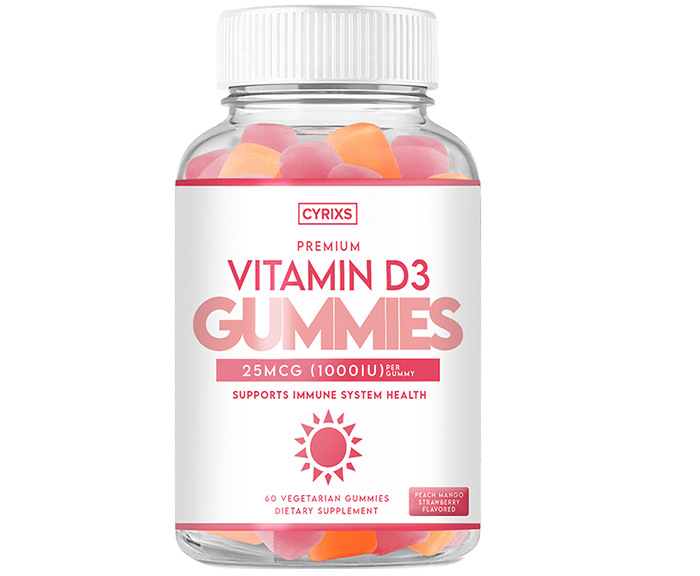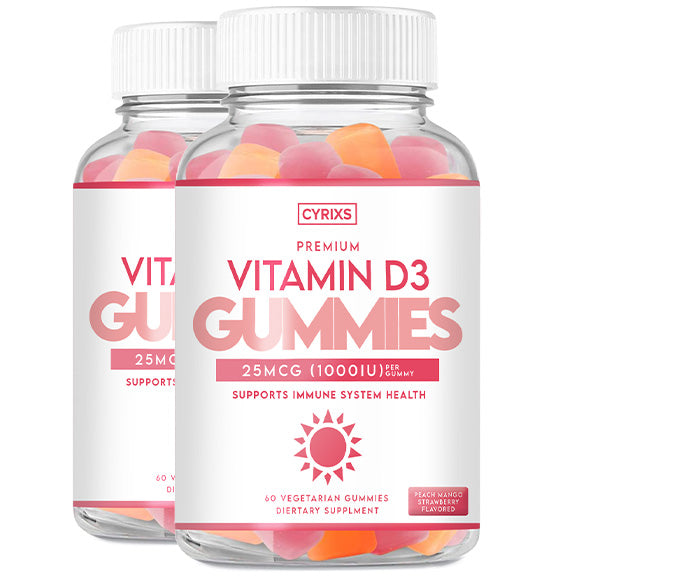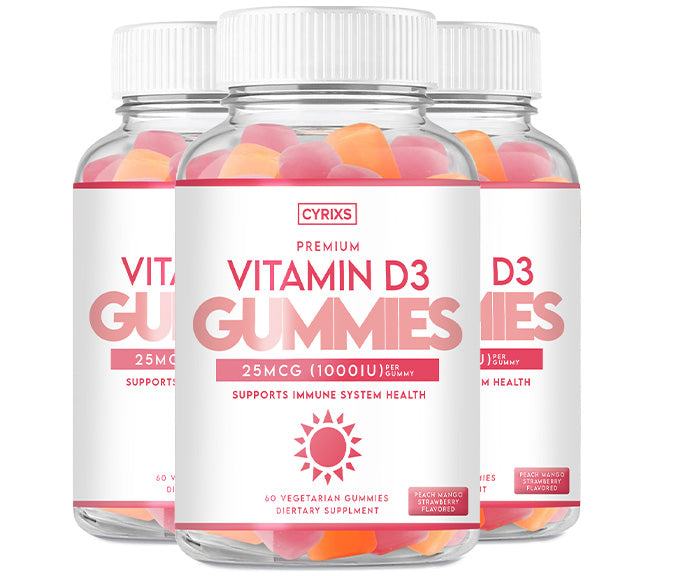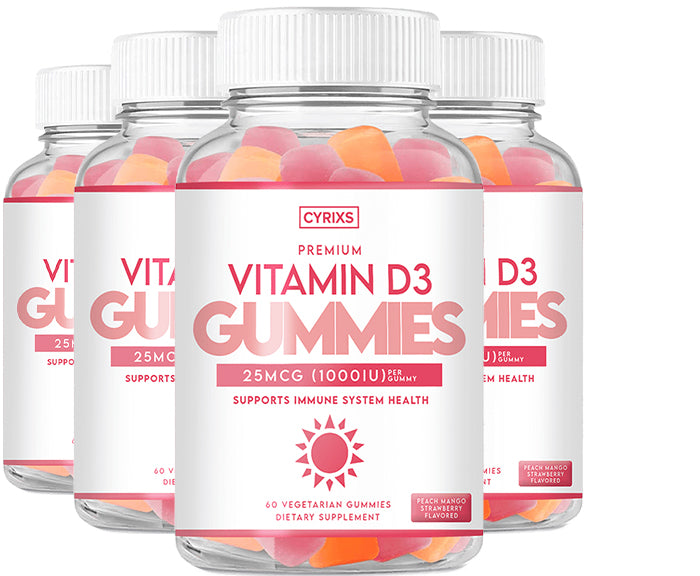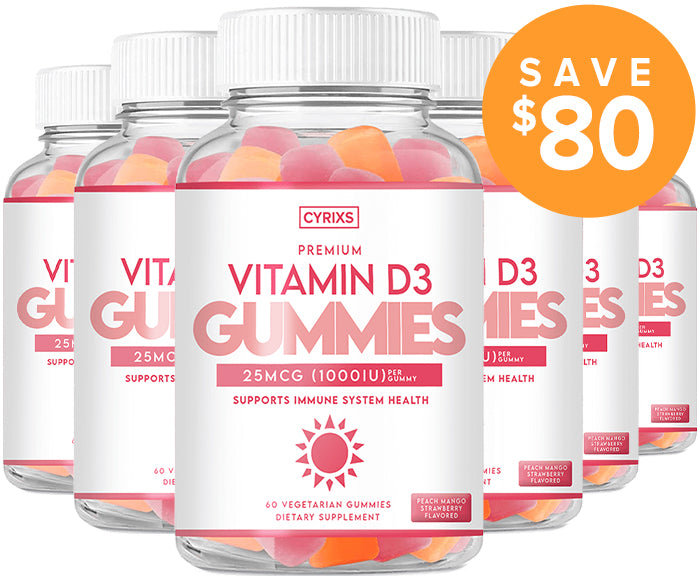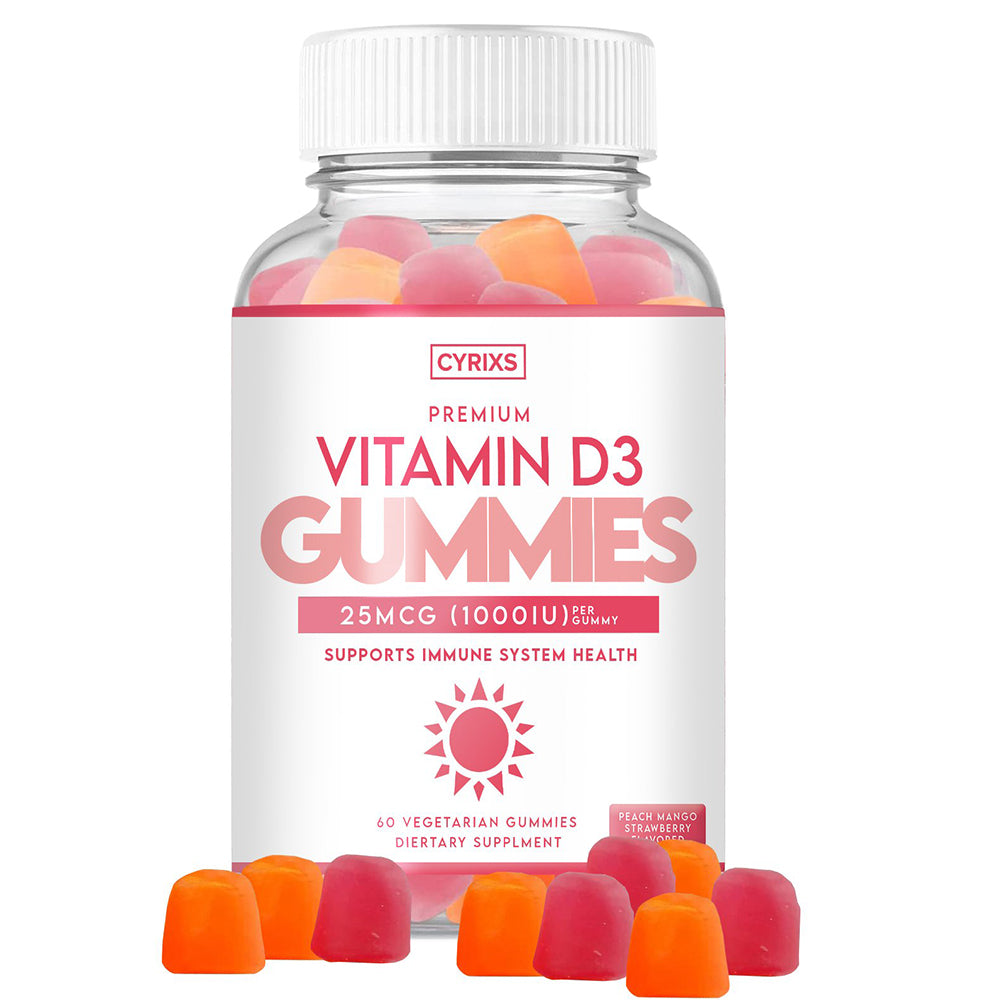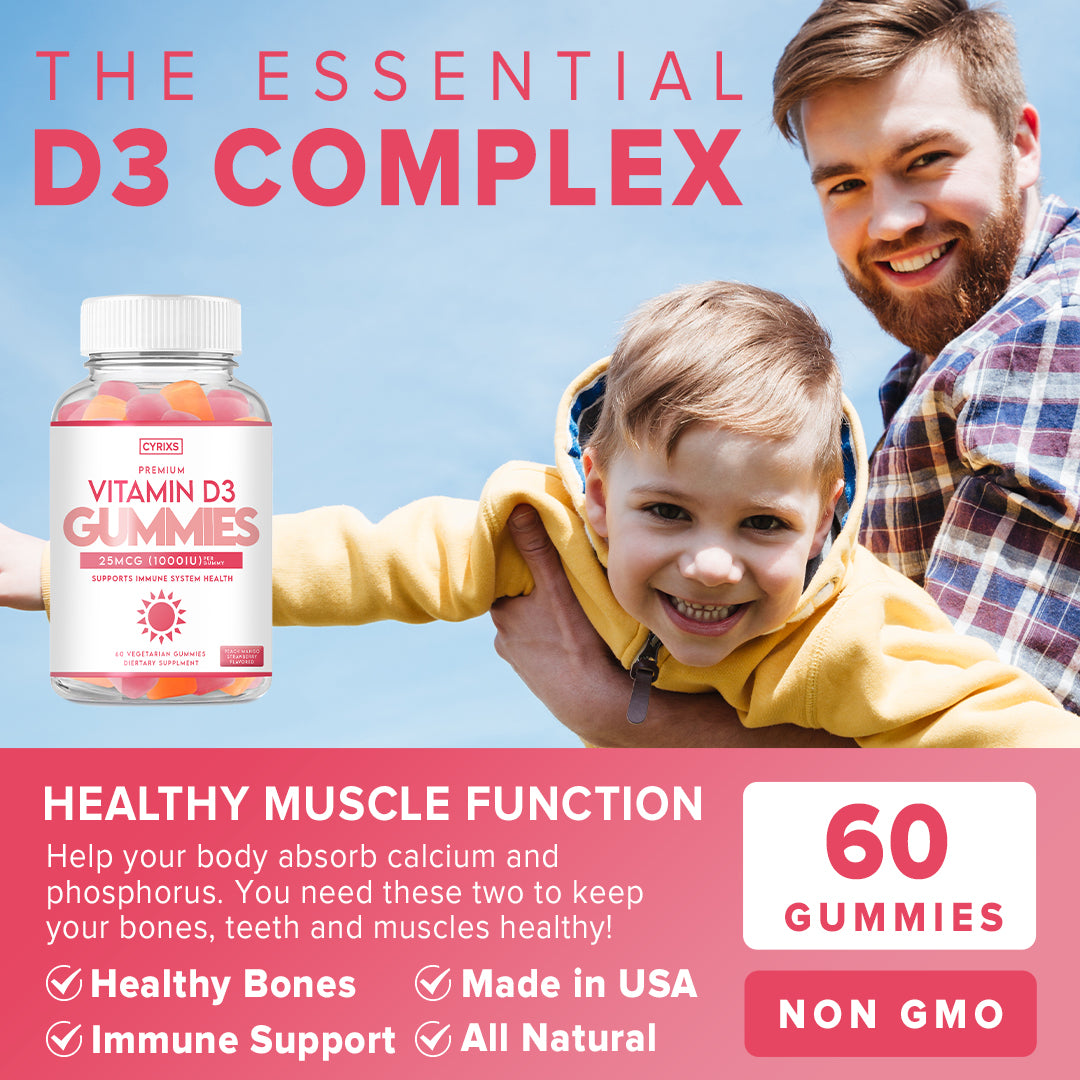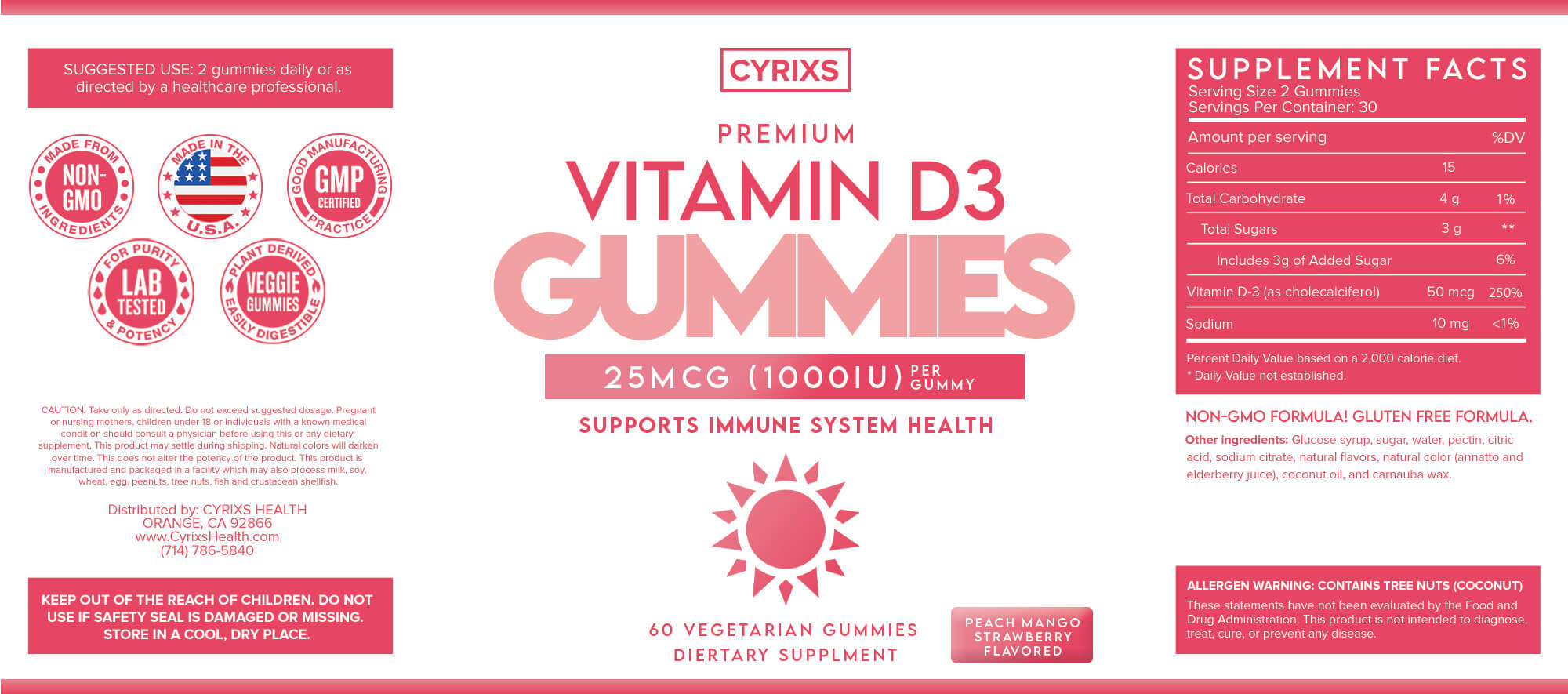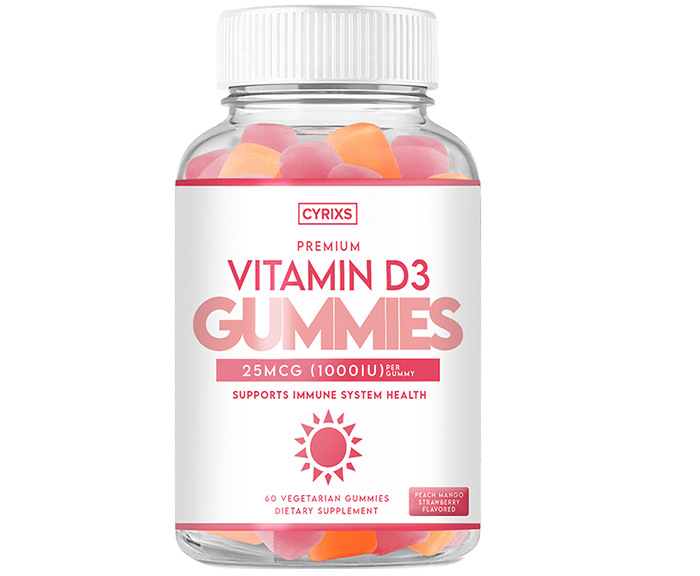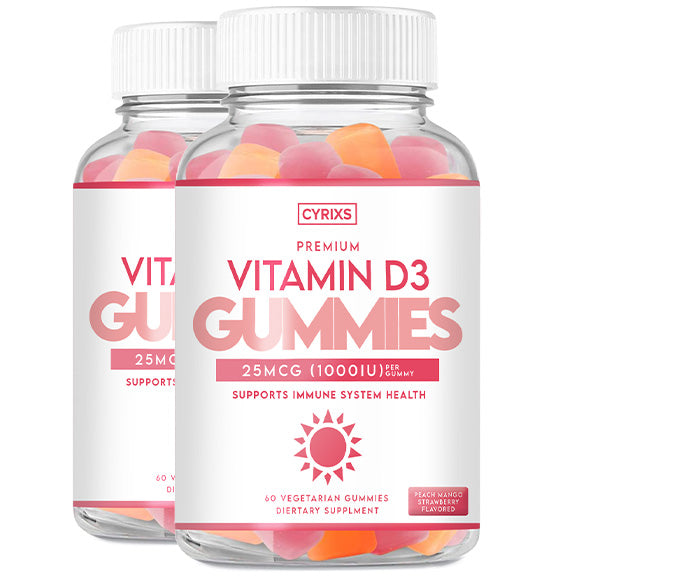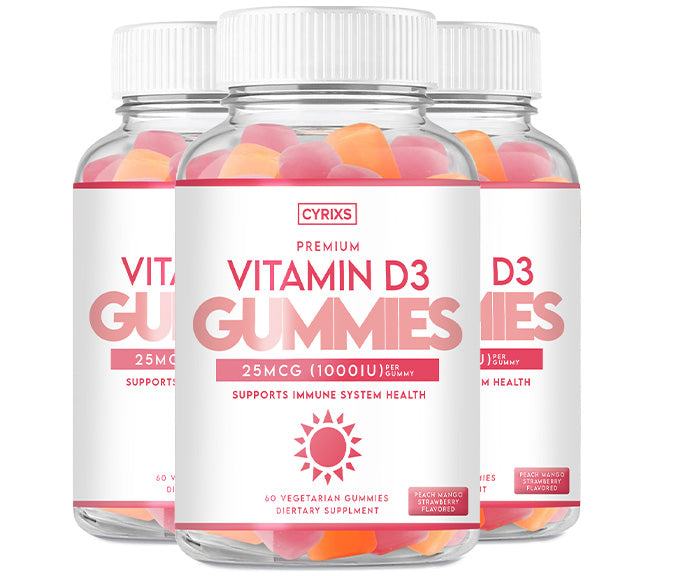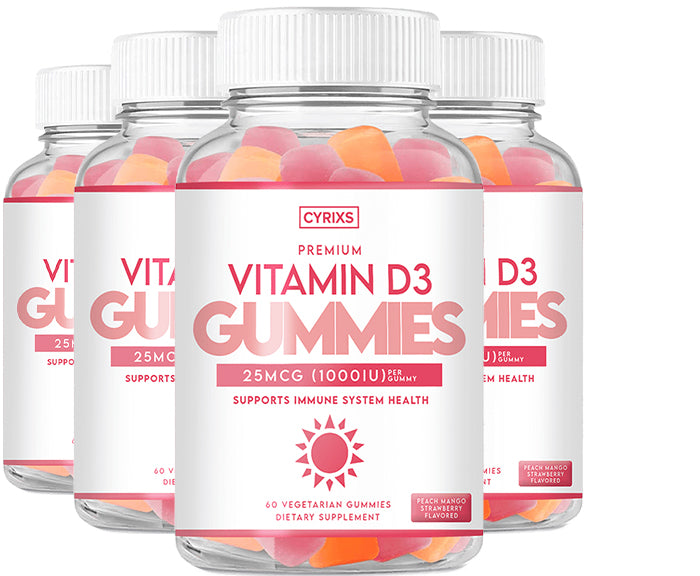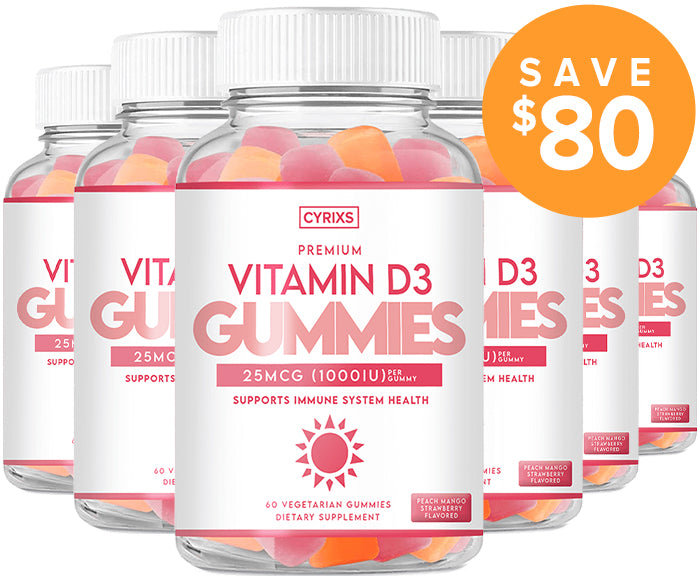 Shop with Confidence
Free Shipping
Shop more and save more with free shipping on orders over $99!
Satisfaction Guarantee
We stand behind our products and offer a 30 Day Money Back Guarantee
Safe & Secure
Your safety is our priority. Shop securely with our trusted checkout process
24/7 Support
We're here for you anytime. Contact us 24/7 for help with any questions or issues
From Strong Bones to Boosted Immunity
Vitamin D3
25 MCG (1,000 IU) per gummy
One of the main benefits of vitamin D3 is its crucial role in promoting strong bones and preventing bone-related conditions like osteoporosis. Vitamin D3 helps the body absorb calcium, a mineral that is essential for building and maintaining strong bones.
What Our Customers Are Saying
People who buy this also buy